Bringing a product to market is not intuitive! You may have created something amazing  in your kitchen but now it's time to learn what it takes to bring your product to market. Here are some tools to help you get started.
Below are the FREE ebooks and tools we've put together to help you on your path to bring your food products to market.
To access the downloads page, fill out the form at the bottom of the page.
eBook and Tool Descriptions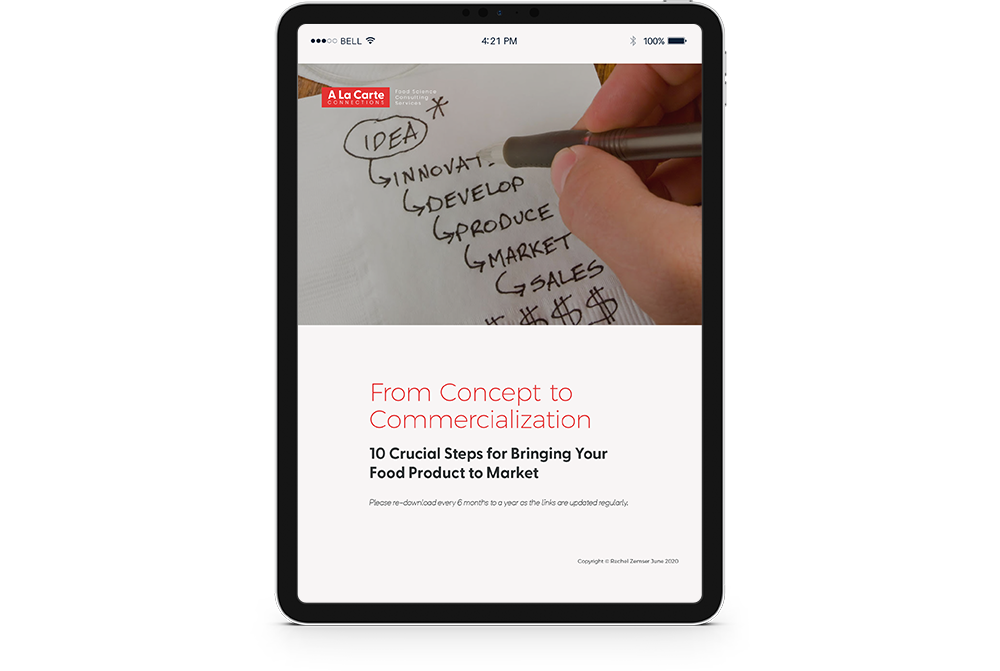 From Concept to Commercialization
A guide that shows you an outline of the steps you will have to take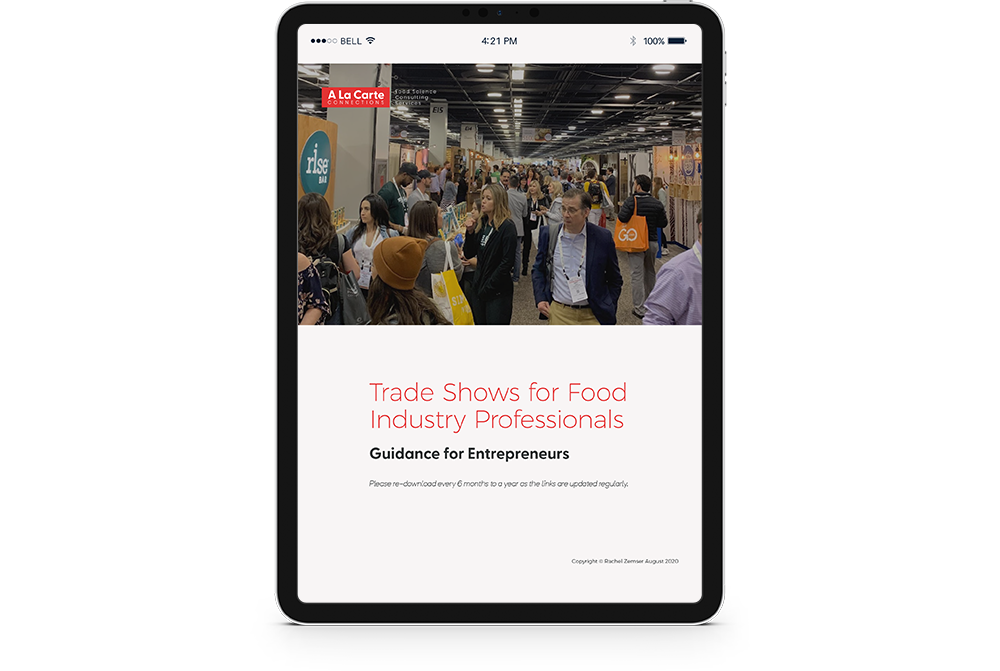 2020 Trade Show Guide
I bet you didn't know that there are shows that are only frequented by food scientists and other professionals to find ingredients and resources that they need. My favorite shows are all listed here!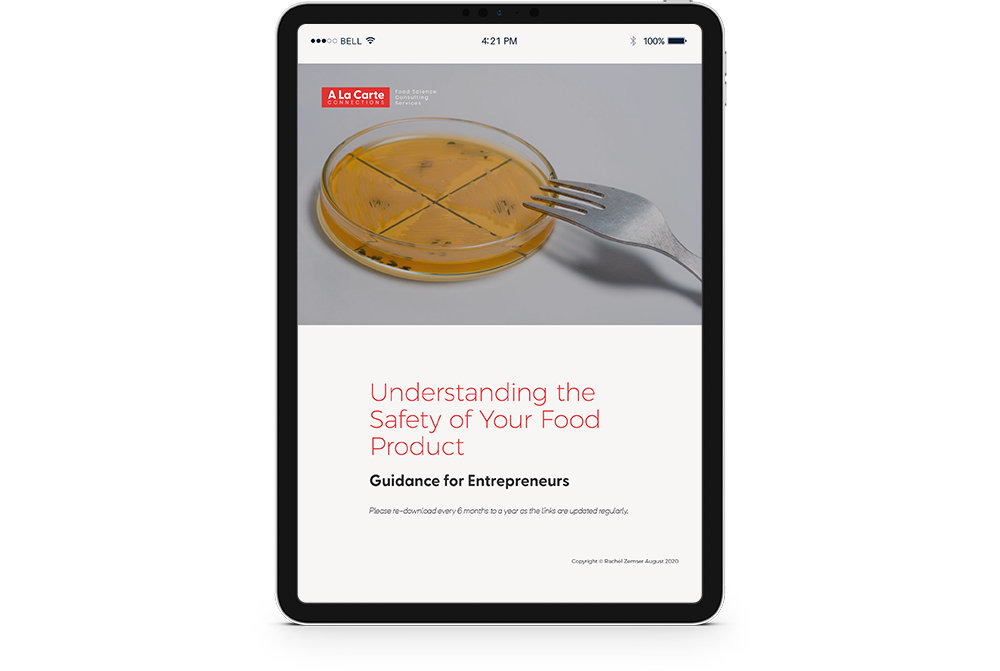 Food Safety of Your Product 
From beef jerky to canned corn, there are food safety issues that have to be considered for almost every food product out there.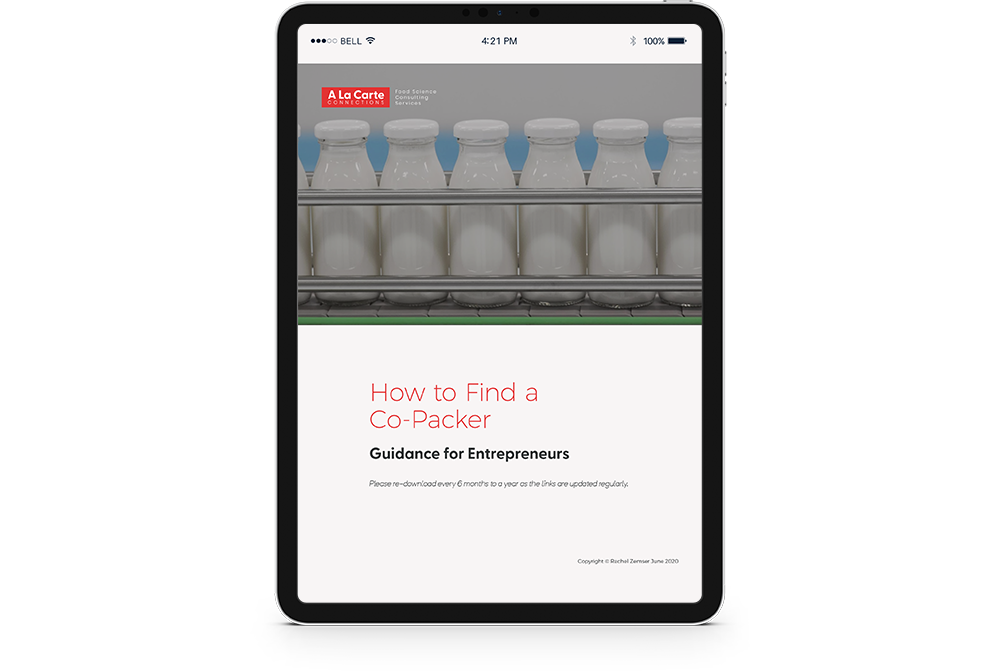 How to find a Co-Packer
It's a tedious long process but it must be done. This guide will give you some free tips on how to get started, including websites that have done some of the work for you.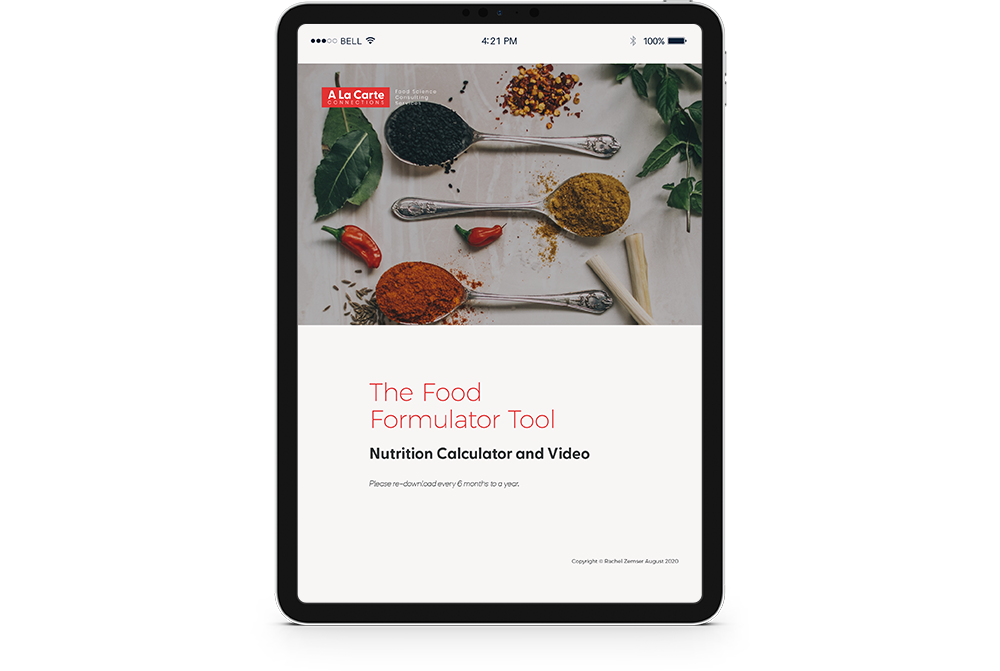 The Food Formulator tool
Put down that measuring cup! All food products must be weighed out with a good scale that goes out to the second decimal point. Watch this video and download the free template on how to create your own formula in a way that your future co-packers will thank you for!
Access Free eBook Downloads Now
Enter your name and email and you'll be redirected to the downloads page.
Please note that your name will be added to my email list– and you may in the future receive emails from me about trade shows, other free downloads and more. You can unsubscribe from this list at ANY TIME!